Seoul, a Beauty Experience Part I
I love Korea.
I love Seoul.
The food… the bibimbap!
K-POP music! …
… and the wonderful world of makeup.
If you're a junkie of cosmetics and you are planning a trip to South Korea, you'll have to prepare your pocket for this Super Experience. There are so many choices … so many possibilities …
If you walk down the street, you see literally cosmetics stores one after another. Even if you plan to only buy a few things and you do not need anything, it is impossible not to buy! Everything is so cute, very well placed and well presented it makes you want to buy everything.
Best of all, if you buy one or two little things, they give you samples. If you buy a few more, you get even more samples, but if you buy many many things, not only you get samples, they give you actual products.
There are so many different brands, and all are very good. In another post I will talk about the differentbrands and comparatives, but my favorite one is TOO COOL FOR SCHOOL. And my favorite TCFS product is his mascara Dinoplatz.
The store is beautifully decorated and illuminated. And the products have very nice with cute packaging. Also the quality of the products is excellent.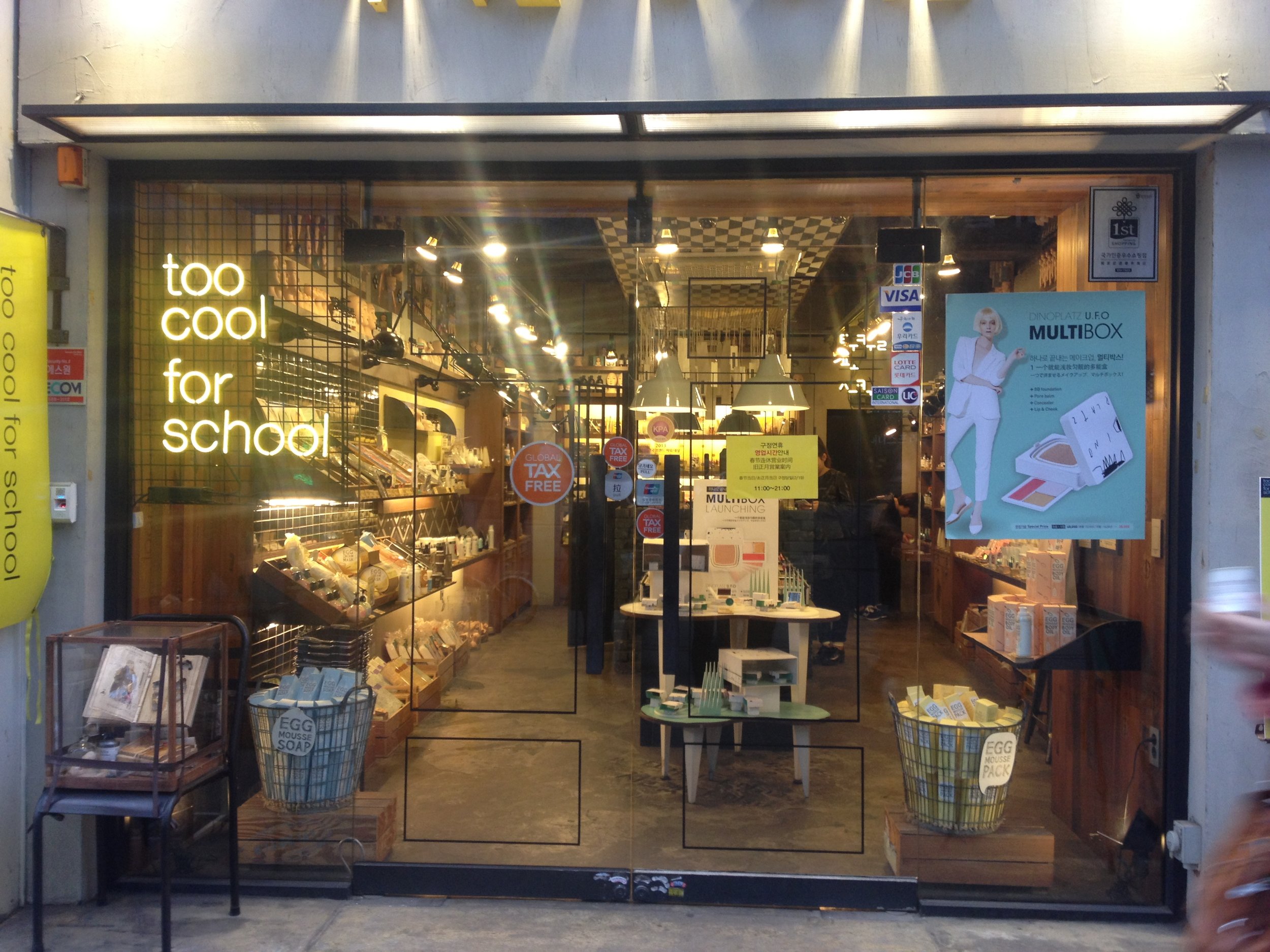 Click on the image to see more photos.
I am going to mention the most interesting Korean products, and now I can not live without some of them, and perhaps you've never seen them before.
The patch lip gel.
Wearing one of those you will feel an extreme and immediate hydration while repairing lips. I use themwhen my lips are chapped dry. After I feel my lips are new, and remain very soft. They are one ofmy favorite beauty products, so I can not live without them and I recommend to all of my friends to try. If someone I know was going to Korea, and asksed me if I want something from Korea, I answered with resounding yes while I move my head up and down with a big smile …
Lip gel patches! … it's very easy to find, and they are everywhere.
Feet Mask.
The first day you put a kind of socks containing a liquid (I have no idea about the chemicals in there) for a little more than an hour, then, five days later, your feet will peel. It sounds bad, but you will have your feet like a baby. After, you apply another 'socks' so they moisturize and soften your feet.
Abracadabra eye mask
Look how cool is this lace eye mask!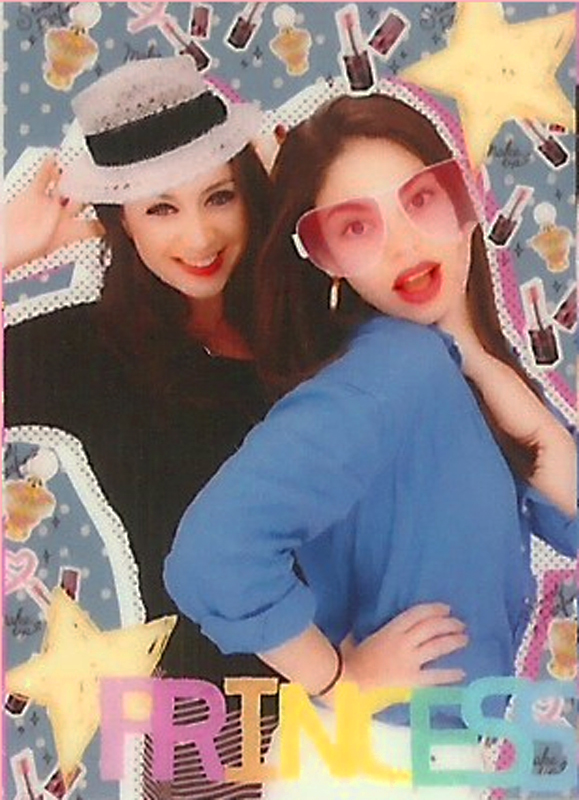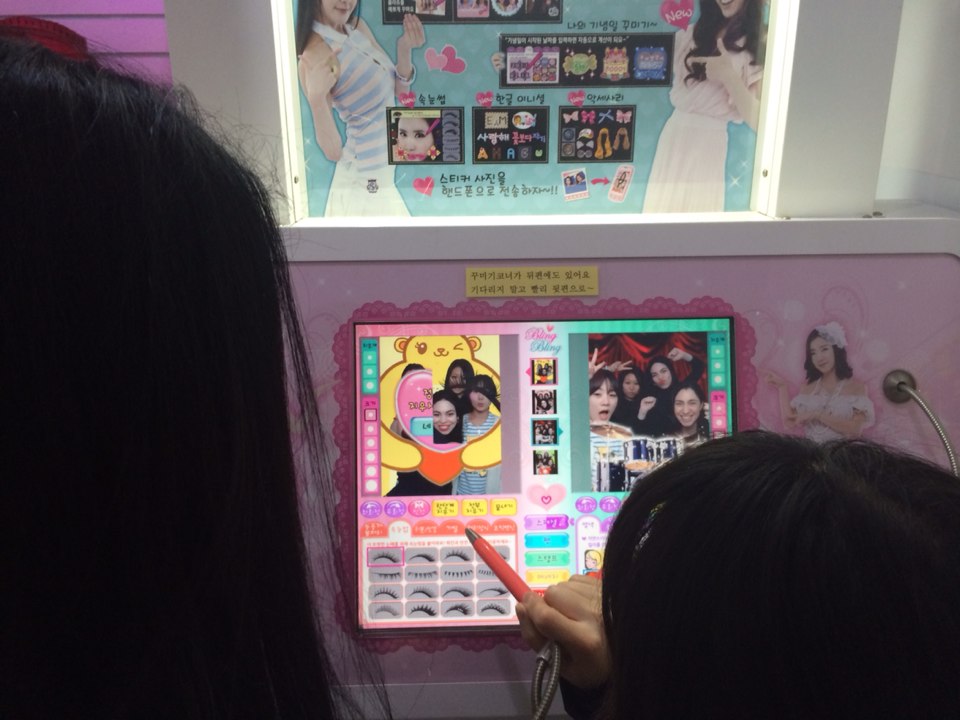 There is another fun thing about Korea, but handed down from Japan. The Sticker Booth. It is not a cosmetic, but almost. You can get photos and pictures printed out, but before you can tweak them adding accessories, and you can even change the color of your hair, eyes, rouge, blush and false eyelashes.
You also have to experience the KARAOKE experience, is really fun!
Here I am, getting my hair done, treated like a princess. Look at the hairdresser's look! Very cool with his gold bowtie!
In another chapter I will tell you more about Korea and its fabulous beauty products and makeup trends.
Comsamnida!