Seoul, a Beauty Experience Part II
Hey! How are you? Here I am, in Seoul, the paradise for crazy make up junkies like myself. In the past, I already wrote about K-Beauty (Korean Beauty) and as I knew this was a subject that I could say a lot about, I titled that post "Seoul, a Beauty Experience Part I". I knew I would write a second part, and I am already telling you, there will be a third part as well.
It is not just a paradise for makeup, it is also the paradise of beautiful things in general. You walk around in the streets and every few meters it becomes a challenge not to stop to check a beautiful store window. The next challenge is not to buy.
Living in Seoul is like living in a cloud of cotton candy. Everything is pink and has flowers, neon lights, unicorns, cute bears and glitter. It is a dream come true for a lot of people. To the girls that decide to come to South Korea for tourism, bring an extra empty suitcase. If you follow me on Instagram, you will see the places I go to, and then you will understand what I mean. More than one person (and not only girls) has written me in my stories: stories: "OMG This is like my Heaven", "OMG Ur living my dream", "Seoul is like my heaven", "Awwwwwwwwwww+Awwwwwwsomenssssss"…
To showcase this reality, I have walked around taking pictures, as I am a paparazzi of beauty, and I have compiled the 25 makeup and skincare brands that are most popular in South Korea. In the next post, I will tell you more about my favourite ones and the star products of each one of them.
There are many more brands that are starting out, some of them without physical stores. They sell online. And there are few stores selling different brands. I recently went to a trade fair (interCHARM beauty Expo Korea) and I discovered many brands I did not know before. I bought a few things that I will show you in a future post.
You will recognize some brands because they are present at Sephora.
These are the shops in alphabetical order:
1. AHC
6. Dr. Jart
Dr. Jart has one of the most spectacular stores. It is designed as if it were a futuristic laboratory. The design of its products is splendid.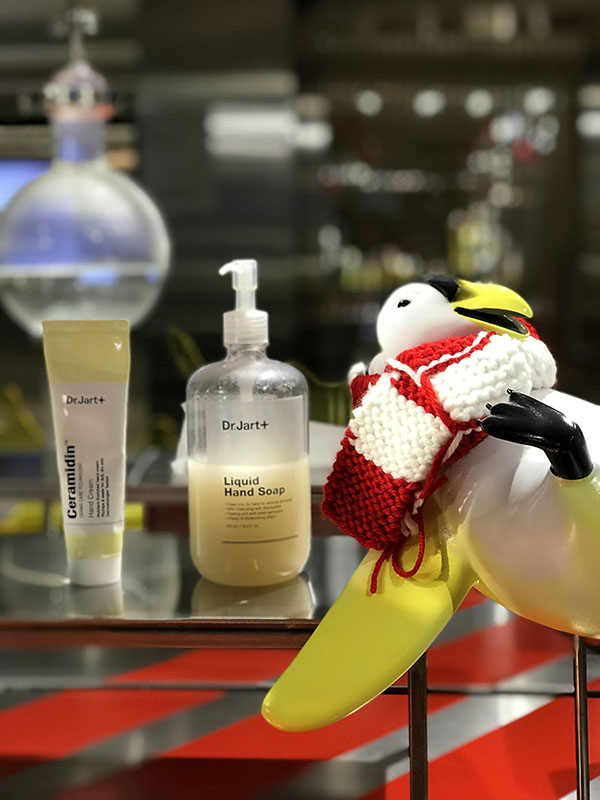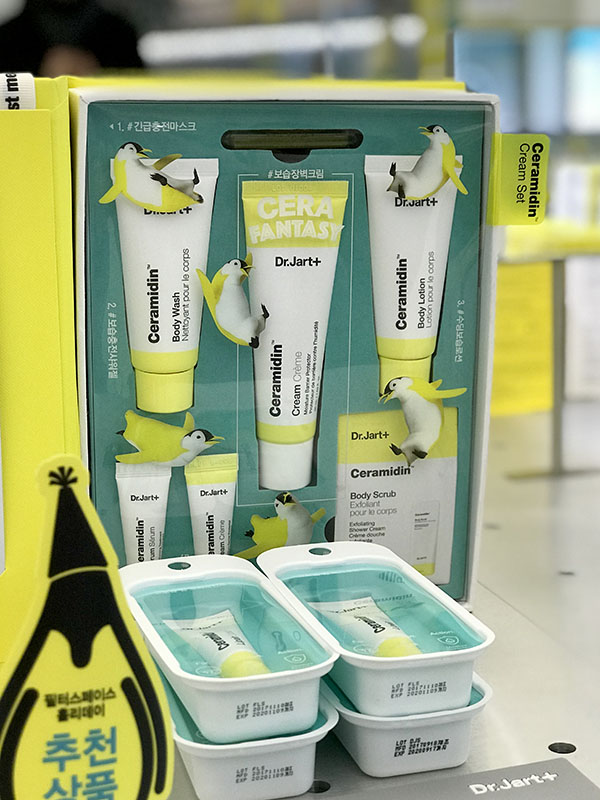 8. Etude House
A princess fantasy.
12. Jung Saem Mool
She is a very famous makeup artist. It has the most famous school in Korea. It also has a very popular YouTube channel: https://www.youtube.com/user/jungsaemmool
21. Tonymoly
The brand with the cutest packagings ever.
22. Too Cool for School
One of my favourite brands. The decoration of the store is simple, decorated as if it were an art school with school materials.
24. Chosungah 22
I did not know this brand before, but I was struck by the beautiful design of its products and the decoration of the store.
25. 3ce (Stylenanda)
This store is one of the most spectacular. Stylenanda is a clothing brand, and 3ce is the cosmetics brand. The photos shown here are from the main shop in Myeongdong (Seoul) decorated as if it were a Wes Anderson style hotel. On the first and second floors they have the cosmetics section, on the following floors they have clothes and accessories, and on the top floor with a terrace, the PINK POOL CAFE. How cute!